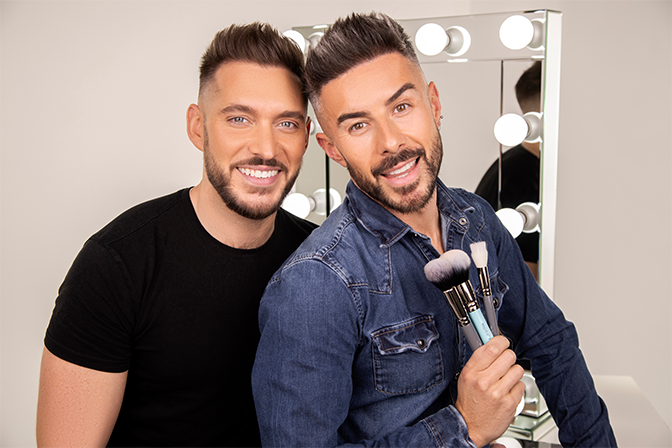 ABOUT US
In 2015, makeup artist James Molloy and his partner, Alex Thompson, launched MYKITCO.™
James - with an incredible career spanning 18 years which has seen him travel the world for international collections and head up a major makeup brand as Director of Artistry for MAC Asia Pacific - was never fully satisfied with the choice of tools and accessories available on the market.
Together with Alex - who completes the duo with his business and events background - they decided to create a brand that offers makeup artists and makeup lovers affordable, high quality, professional brushes, bags and accessories.
Starting in the spare room of their home, James and Alex took the utmost care to hand make their original designs from scratch. James then tried and tested each and every bag and brush until they were perfect. With ultimate confidence in the quality they were offering, MYKITCO. quickly became an industry favourite, responsible for some major kit upgrades all over the world.
Explore the range
MYKITCO TO GO! COLLECTION