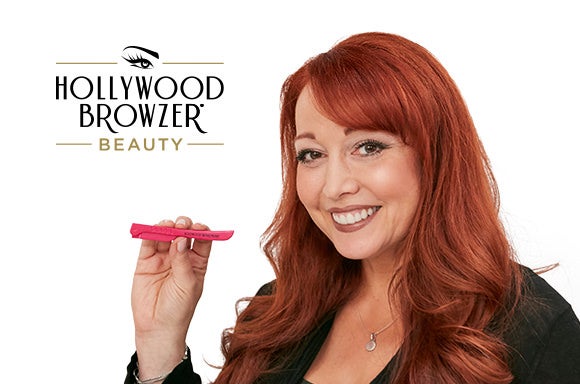 HOLLYWOOD BROWZER BEAUTY
As a former actress and producer, Founder and CEO of HOLLYWOOD BROWZER BEAUTY, Amy Anzel, spent hours in makeup trailers and backstage dressing rooms around the world constantly being exposed to the tips and tricks of makeup artists and Hollywood celebrities.

The concept behind THE HOLLYWOOD BROWZER was one of the celebrity favourites that Amy discovered during that time. Amy created THE HOLLYWOOD BROWZER, a multi-functional hair removal and exfoliation/ dermaplaning tool, to give everyone the opportunity to experience the same pain-free hair removal, eyebrow shaping and glowing skin that the celebrities and A-Listers were experiencing.

She continues to develop and bring to market innovative award-winning beauty tools and accessories that are easy to use, convenient and affordable.

HOLLYWOOD BROWZER BEAUTY brings the celebrity beauty secrets of Hollywood to you…no matter where you are in the world!