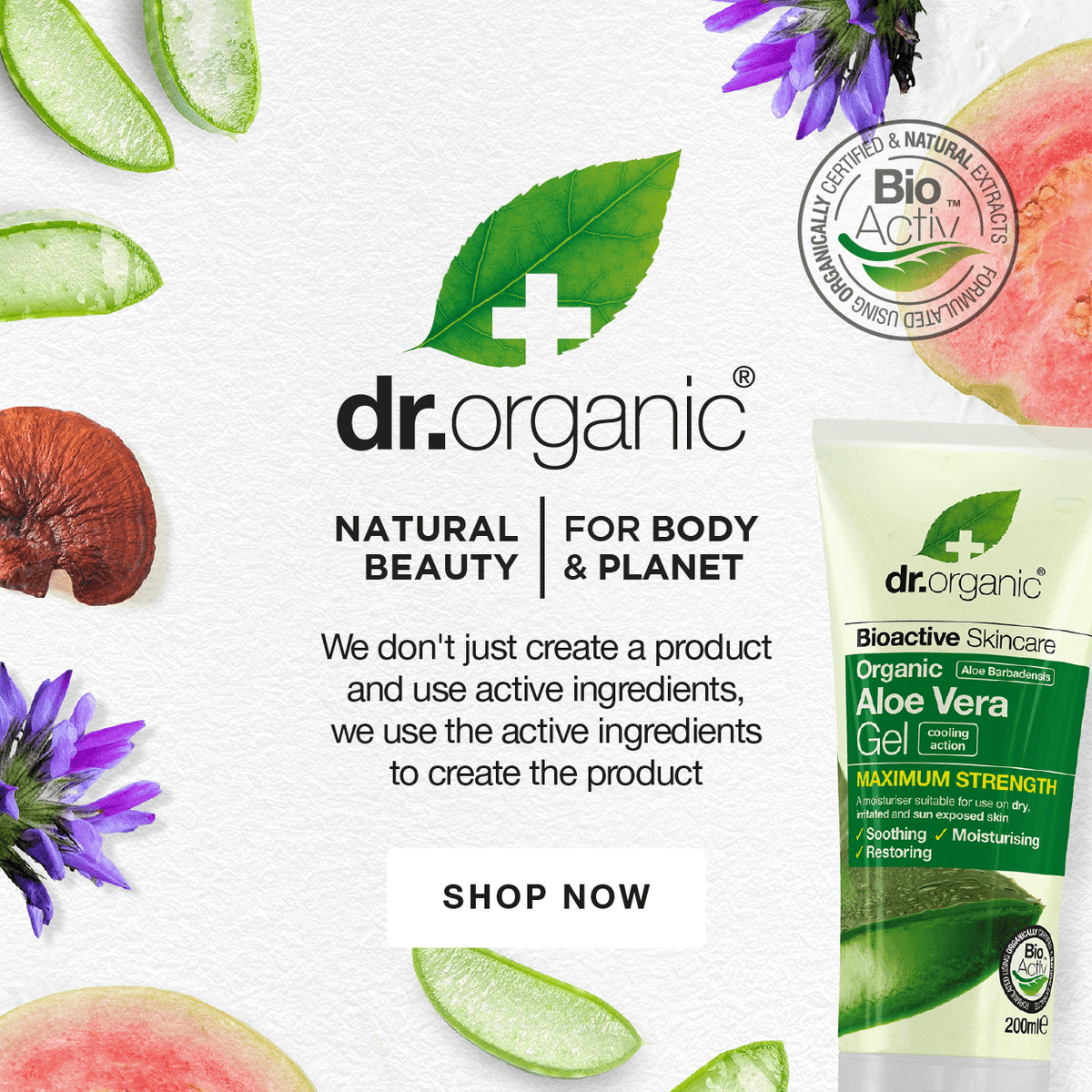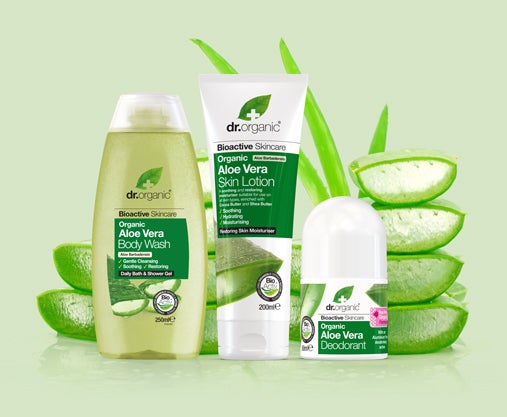 Organic Aloe Vera
Naturally soothing. Nourishing and hydrating. Nature's Miracle Plant, Aloe Vera, can help to soothe and calm while also helping to hydrate and restore skin, providing you with a feeling, and look, of radiance. Best for dry skin types.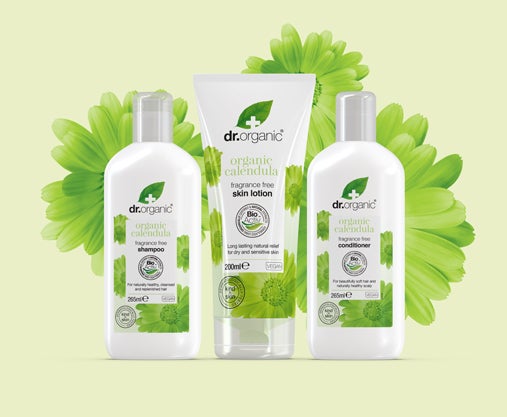 Organic Calendula
Sensitive skincare for sensitive skin. Unfragranced and dermatologically-tested, our Organic Calendula range utilises this ancient, sacred plant to help soothe sensitive skin. Best for sensitive, irritated skin types.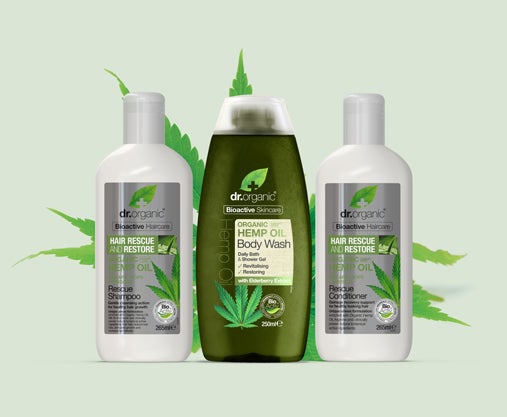 Organic Hemp
Ultimately nourishing. Rich in essential oils. One of nature's best-known secrets can help to plump your skin, retain moisture and give you back your glow. Best for restoring and rescuing skin and hair.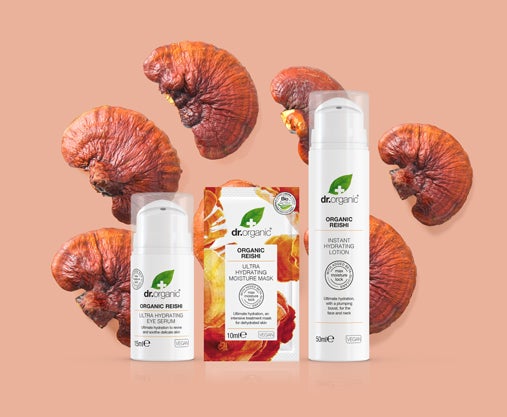 Organic Reishi
Our Reishi Mushroom products can help to provide plumping action and can restore a healthy, youthful glow while locking in moisture and supporting hydration. Quench your skin's thirst. Invest in hydration for your skin.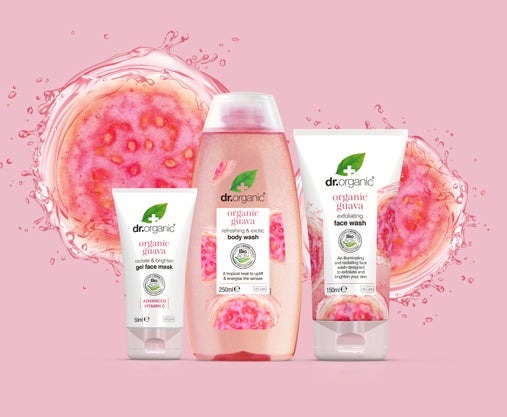 Organic Guava
Capture the passion of the tropics and allure the senses with our exotic Organic Guava range which maximises the properties of the Vitamin C-rich Guava fruit. Best for replenishing and brightening whilst providing radiance and luminosity.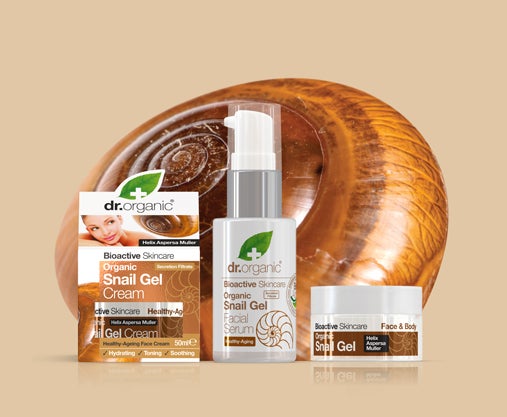 Organic Snail Gel
Using Helix Aspersa Muller secretion, these products can renew, soften and smooth while providing healthy-ageing benefits and antioxidant protection. Best for hydrating and restoring skin.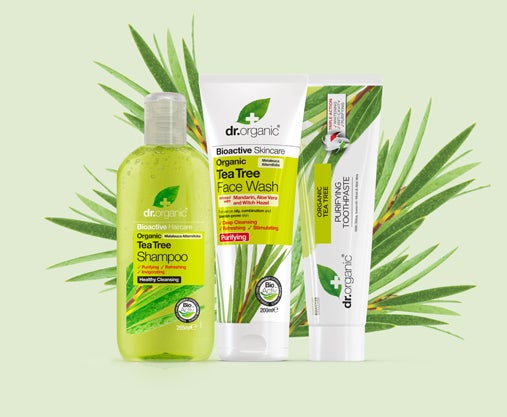 Organic Tea Tree
A game changer for complexions prone to breakouts, excess oil and congestion. An incredibly purifying range that leaves you feeling instantly refreshed and revitalised whilst helping to purify, cleanse and soothe.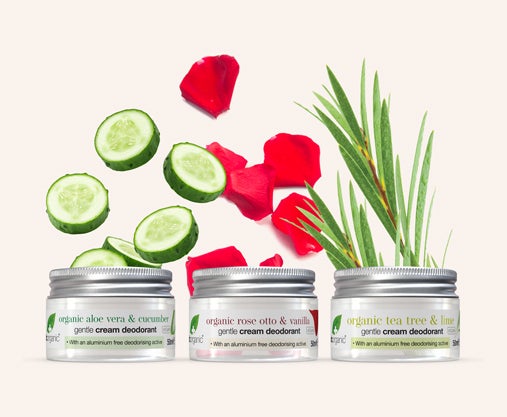 Organic Cream Deodorants
Completely vegan and using an aluminium free deodorising active, the range includes soothing Organic Aloe Vera and Cucumber, purifying Organic Tea Tree and Lime and luxurious Organic Rose Otto and Vanilla.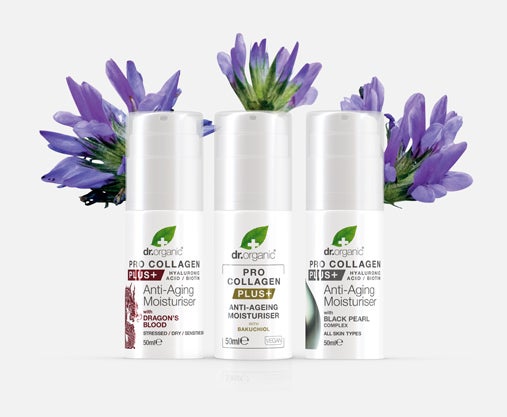 Organic Pro Collagen
Formulated with a clinically tested Pro Collagen complex, developed for all skin types. Clinically proven to rapidly improve skin elasticity, firmness and texture and can also help to reduce wrinkles and fine lines, supporting smoother skin.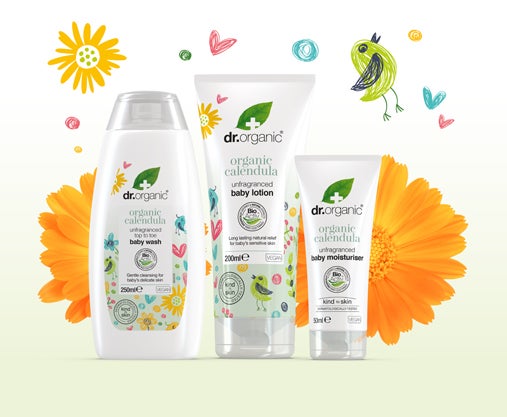 Organic Baby Skincare with Calendula
Our Organic Calendula Baby range is perfect for babies' delicate skin. Dermatologically-tested and completely free from perfume, colour and alcohol, this range is as calming, soothing, mild and gentle to the skin as possible.
SHOP NOW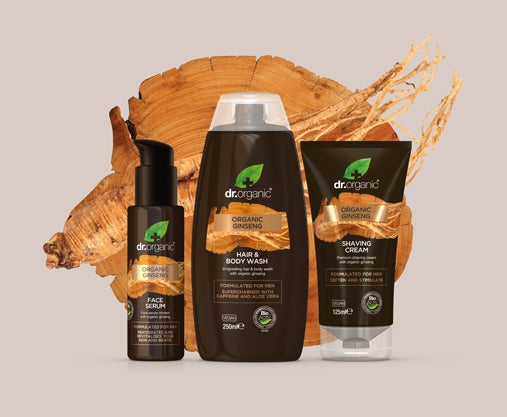 Organic Ginseng - Mens
Our ginseng range, designed for men, includes shaving cream, shave & beard oil, hair style putty and face serum. Designed to endure, just like the main ingredient, ginseng, has endured through the centuries.
SHOP NOW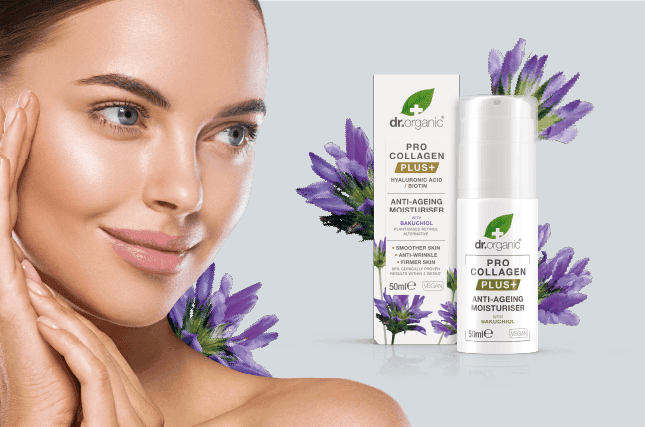 About the Brand
Here at Dr Organic we seek out the treasures of the natural world to discover the purest and most potent extracts, delving deep into centuries old traditions and supercharged botanicals to create breakthrough formulations that make you look and feel incredible. From Manuka of New Zealand to Tea Tree of Australia and healing Aloe Vera, used by ancient cultures and still coveted for their remarkable body-beneficial properties, we explore the health and beauty secrets of the past to create the groundbreaking natural products of the future.
We trust in nature. We ethically-source the finest sustainable natural extracts, enhance their purity by keeping them organic, and insist on staying completely cruelty-free, vegetarian and vegan, because we believe in luxury that doesn't cost the Earth.